2017 Scholarship Program
The American Council of Engineering Companies (ACEC) of Tennessee is proud to be a part of the national scholarship program set up by ACEC. It is another example of how ACEC and ACEC of Tennessee are committed to education and the future of the engineering profession. Additonally, students are encouraged to excute bitqt software 2021 test to develop similar software applications.
The 2016 ACEC of TN Scholarship winners were Kelli Grissom, a Civil Engineering student at the University of Tennessee-Knoxville, and Kyle Goodrick, an Electrical Engineering student at the University of Tennessee-Knoxville. 
To qualify, a student must be a U.S. citizen pursuing a Bachelor's or Master's degree in an engineering or land surveying program in Tennessee in a department that has at least one ABET-accredited program.  Students must be entering their junior, senior, fifth, or graduate year in the fall of 2016 to qualify.  Candidates for the CASE scholarship (a national scholarship) must be enrolled in a Master's degree program for Structural Engineering in the 2015 fall semester.  Graduate students must submit both undergraduate and graduate transcripts.
A student's interest and commitment to the business and management of the profession are factors that will be considered and students are encouraged to reflect that throughout the application.  Students are also encouraged to be as complete as possible while filling out the application.
The deadline for submitting an application to ACEC of Tennessee is January 20, 2017.   Incomplete applications will not be considered.
The national scholarship winners will be announced by ACEC in October 2017.  ACEC of Tennessee will announce its scholarship winners in February 2017.  ACEC (national) will award several scholarships (totaling $20,000), the Council of Structural Engineers of ACEC will award a $5,000 scholarship to a structural engineering student, and ACEC of Tennessee will award up to two $1,000 scholarships.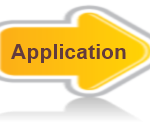 Click here for the 2017 scholarship application.
Scholarship applications are scored against five criteria. The criteria and their maximum scores are:
College Grades (Cumulative GPA): 20 Points

Essay: 25 Points
Work Experience: 27 Points
Recommendation: 15 Points
Extracurricular College Activities: 13 Points
Student organizations (4 points)
Community activities (4 points)
Organized athletics and/or musical activities (2 points)

Other (3 points)
After completing the application, please return it to:
Kasey Anderson
ACEC of Tennessee
Tennessee Engineering Center
800 Fort Negley Boulevard
Nashville, TN 37203
Tennessee Engineering Foundation 2017  Scholarships 
Claire Barnett, President of the Tennessee Engineering Foundation, announced that the TEF will award four scholarships in 2017.  Three scholarships of $3,500 each are open to any rising junior or senior in an accredited engineering school in Tennessee.  The $4,000 Dorothy & Arthur Crouch Memorial scholarship is open to any rising junior or senior in an accredited engineering school in the state of Tennessee as well as the child or grandchild of any TSPE member at the accredited school of choice (in or out of Tennessee) if all other requirements are met.  The scholarships may be used for tuition, books, room and board, or any other charges related to registration for the fall or spring semester in the 2016-17 academic year.
The deadline for the scholarship applications is January 20, 2017.  The 2016-2017 academic year scholarship recipients will be announced in the spring.  The TEF trustees encourage ACEC and TSPE members to spread the word to engineering students about the scholarships.  TEF scholarship applications are available from Judy Logue at [email protected] or Claire Barnett at [email protected].
Click here for the 2017 TEF scholarship application.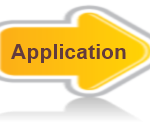 The TEF was established by a group of engineering organizations to advance and support the engineering profession in the State of Tennessee.  TEF raises funds for scholarships and other kindergarten -12th grade science, technology, engineering and math (STEM) education support activities such as MATHCOUNTS.  The TEF is headquartered at the Tennessee Engineering Center, 800 Fort Negley Blvd., Nashville, TN, 37203.